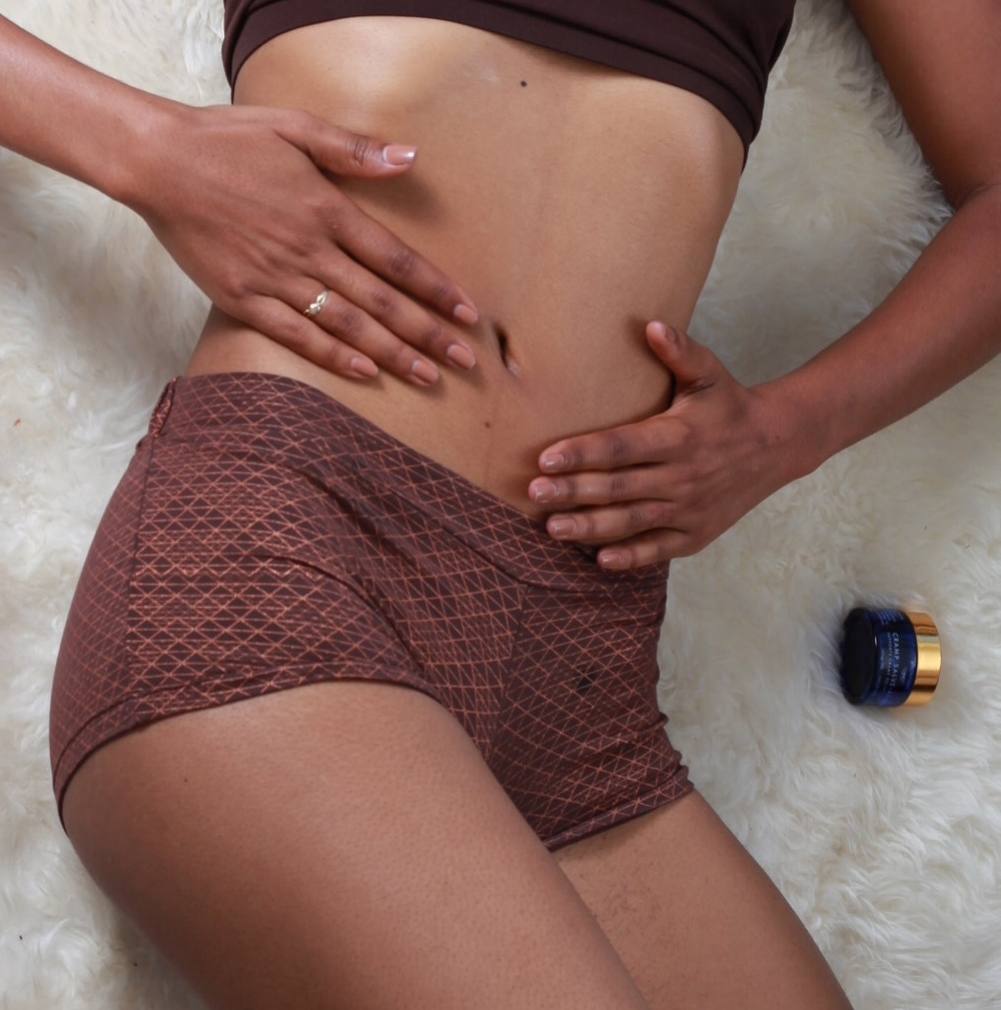 "The salve worked like magic to clear my cramps. It also works well for neck tension! So grateful to find a natural solution."–Dr. Jen Green, Detroit, MI
Soothes muscle pain and cramps
Features pain-relieving, anti-inflammatory CBD
Made with organic, plant-based ingredients
We whipped this up from nourishing organic oils like jojoba and coconut, combined with pain relieving organic essential oils like St. John's Wort and marjoram, blended with CBD in MCT oil and soothing lavender. Salvation found.
Jojoba Oil*, MCT Oil*, Beeswax*, St. John's Wort Oil*, Lavender Oil*, Marjoram Oil*, Hemp Extract in MCT Oil
*Organic
1oz / 30ml
HOW TO USE
Slather on your body where you are experiencing cramps or muscle pain as liberally and frequently as you would like.
TO NOTE
This salve is crafted for external use only. There are some potent essential oils in this jar so if you have sensitive skin, you may want to pace yourself and see how your skin reacts before going to town. And please, keep this out of reach of the kiddos.