GO WITH THE FLOW PERIOD TINCTURE
225mgs CBD
Our favorite companion for period cramps. Expect love letters from your uterus.
Eases cramps and body tension

Features pain-relieving, anti-inflammatory CBD

Made with organic, plant-based ingredients
$47
"The tincture is my new favorite thing - liquid gold! I go from achey, crampy, and restless, to chill and relaxed and relieved" — Emily A., San Francisco, CA
This magical potion features Cramp Bark, known to relax your uterine muscles, complemented by the likes of Wild Yam Root and Valerian Root to support your central nervous system and release muscles, blended with CBD in MCT oil.
Ingredients
Grain-based Alcohol*, Cramp Bark*, Motherwort*, Chamomile*, Wild Yam Root*, Valerian Root*, Skullcap*, Licorice Root*, Vanilla Extract*, Marshmallow Root*, Cinnamon Extract*, Stevia*, Hemp Extract in MCT
*Organic
1oz / 30ml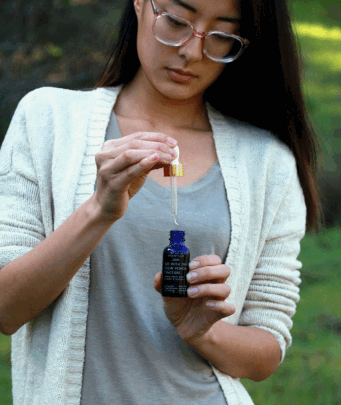 Most women experience relief with two full droppers a few times per day, after eating. Shake before use.
TO NOTE: These herbs are powerful. And we want you feeling vibrant and healthy! Please do not consume if you have heart conditions, a blood clotting disorder, breast, uterine or ovarian cancer, endometriosis, or uterine fibroids, are pregnant or breastfeeding, or are close to surgery. And please, keep this out of reach of the kiddos.